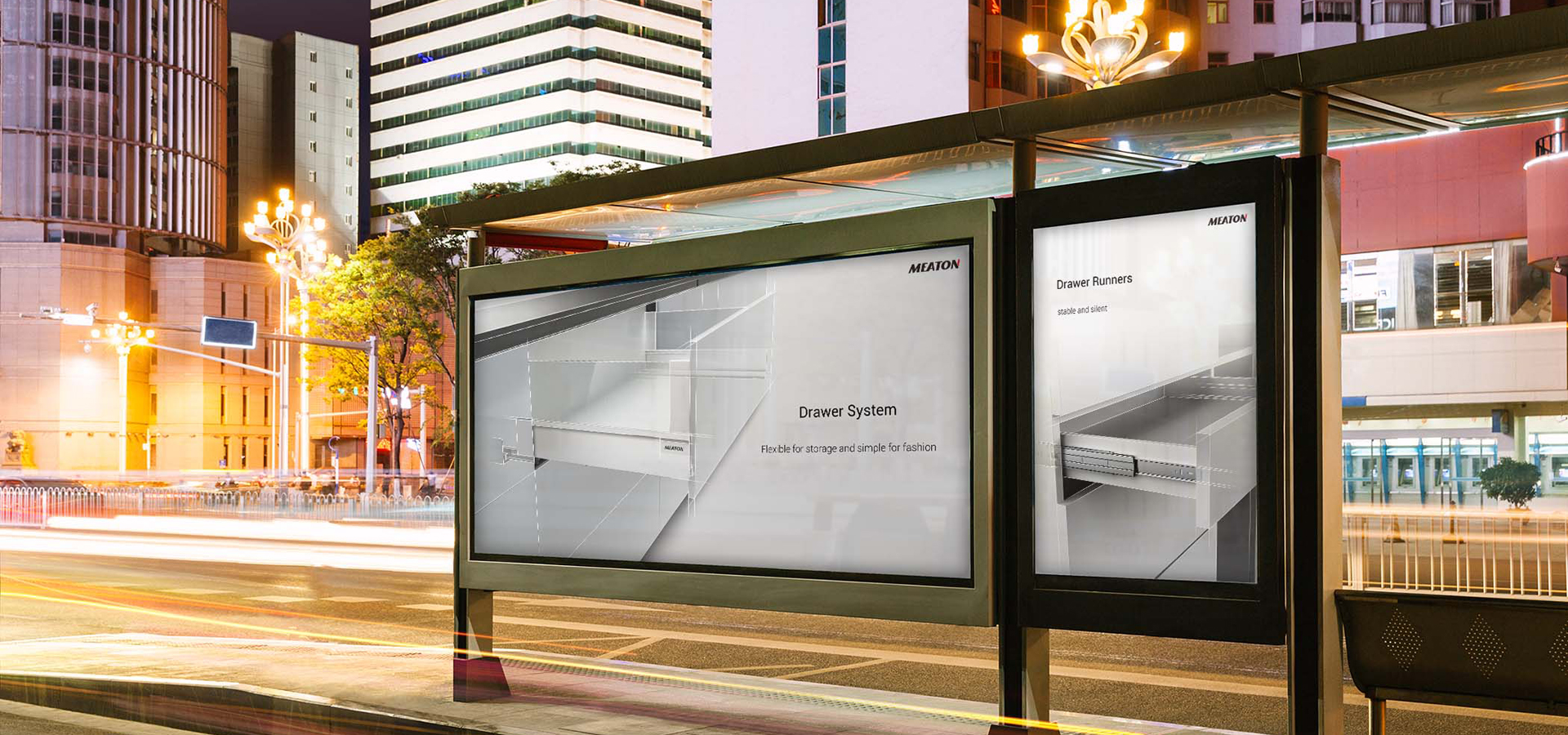 Drawer system, drawer slides, double wall drawers, and cabinet Hinges are the most important accessories in the modern furniture and woodworking industry. Meaton Group is an expert from China in this sector with expertise in manufacturing and exporting to the world.
Meaton Group, nowadays known as a leading global furniture, kitchen & cabinet hardware manufacturer and supplier from China, started from a cabinet handle factory back in the 90s of the last century. Through 3 decades of rapid development, in 2020 Meaton Group has 4 factories and more than 2000 skillful workers as well as R&D, sales, marketing, customer service which makes Meaton one of the largest players in the furniture hardware industry not only in China but also in the world.
Meaton has gained trust and reputation from our customers, partners, clients for our ability to provide cost-effective furniture hardware solutions without compromising the quality of our products.
Our main products are:
Meaton exports a full range of furniture components to the world. Our main markets are North America, Russian Federation, South America, Europe, etc. The brand of MEATON has been registered in 90 countries.
Our furniture hardware & fittings are SGS approved. Our factories are TUV, FIRA and ISO 9001:2000 certified. Meaton Group has the most advanced machines in the furniture component industry and the best management of production following the rule of lean production (LP) and Kanban. We focus on quality control as well as continuous service providing. Delivering the best value of Chinese furniture hardware to the modern furniture industry is our core value.
Meaton's Hongshun factory has been established in March 2017. Hongshun's products such as:
are being manufactured and provided to all over the world with European quality.
Meaton Group is proud of our contribution to the modern furniture industry around the globe with our furniture hardware.
Meaton Group is looking forward to writing the future together with you!
Click >>>HERE<<<to learn more details about Meaton's Hongshun manufacturing site.
---